Become a Driver
APPLY TO BE A TAXI DRIVER NOW
Become a driver and be part of one of the most advanced taxi companies in St. Louis.
These are our guidelines if you want to apply:
Class E Driver's License.
General knowledge of the St. Louis area.
At least 25 years of age
Clean Police record. Without DUI or DWI punishments and penalties.
Good communication skills (patient, courteous, friendly).
Appropriate dressing and clean appearance are mandatory.
Good driving record.
Ability to obtain Metropolitan Taxicab Commission license.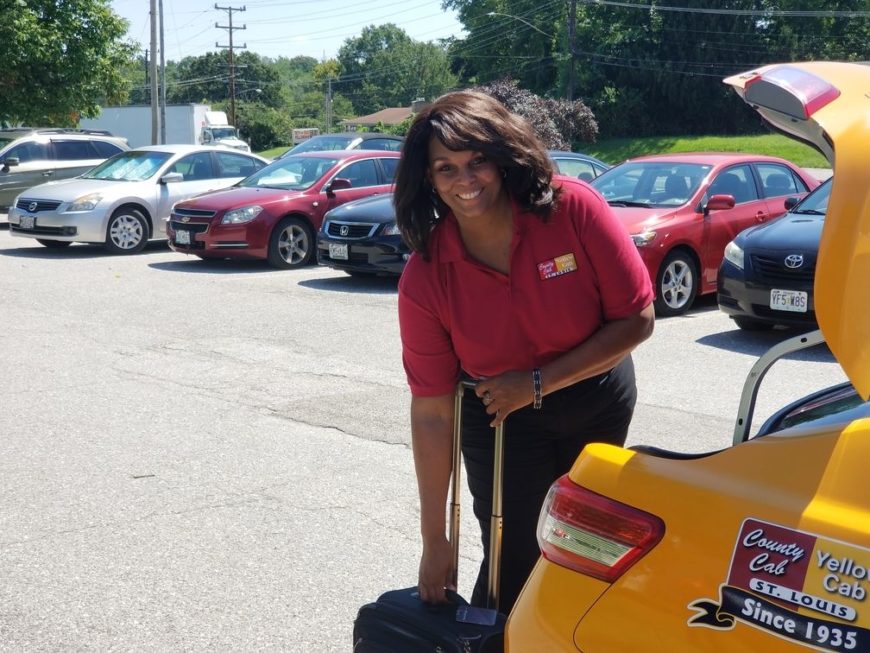 Get all the benefits of driving with St. Louis' premier transportation company.
Become a taxi driver today and benefit from working with St. Louis' premier taxi company. As a self-employed, independent contractor, you choose your own flexible hours. Select the neighborhoods and areas of St. Louis you want to work in! St. Louis County Cab & Yellow Taxi drivers get access to the largest customer base in St. Louis and beyond. Being a taxi cab driver is unique job where you meet all kinds of people while earning money. Enjoy flexibility by working only when you want to! Whether you plan to work full-time or just one day a week, it's up to you. You manage your own schedule. Experience is not required to get started. Ideal candidates for our team are friendly, hardworking, and self-motivated with great communication skills and a desire to work flexible hours. Drive your own loyal clients will still receiving dispatch calls. You'll have the independence to expand your own business with our support along the way. Join our team and be associated with the most progressive and innovative taxi company in town!