Taxi Driver Spotlight : Meet Al!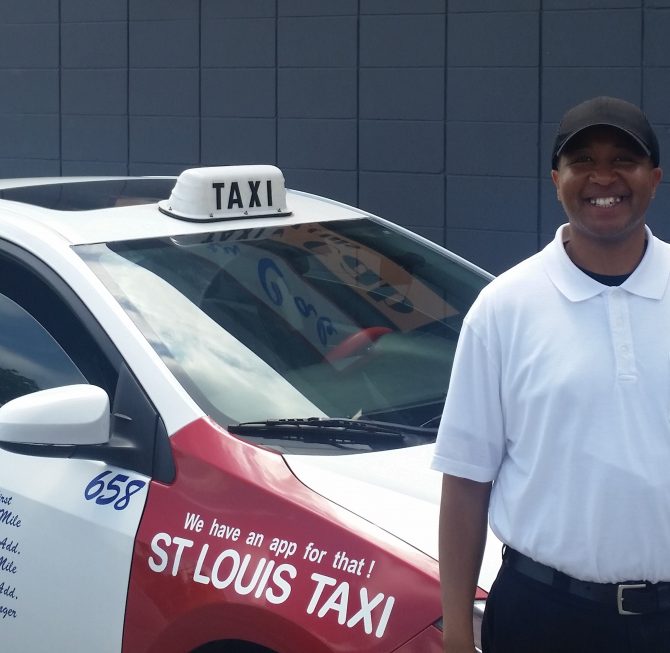 Driving a taxi cab in St. Louis can make for an interesting career. We sat down with a St. Louis County Cab & Yellow Taxi driver, Mr. Al Mania, to see what he enjoys most about driving a cab.
Interested in learning more about driving a taxi in St. Louis? Visit our Careers page for details!
How long have you been a taxi cab driver?
I started my driving career with a different cab company but moved to County Cab after 6 months. I've been driving with County Cab since June 2006.
What is your favorite street to drive in St. Louis?
Forest Park Parkway, because of the scenery, beautiful architecture, and landscaping.
What is your favorite neighborhood in St. Louis?
I enjoy driving around Overland and Olivette. I consider these two towns the "gateway to the City."
Do you have a favorite or least favorite highway? 
I'm a professional driver, so I don't mind driving on highways. I do try to avoid 64/40 right before or after a Cardinals baseball or Blues hockey game.
What is your favorite major event to pick-up or drop-off passengers for? 
I love driving folks to Soulard Mardi Gras because it's a fun time of the year, just before Spring!
What was your most memorable experience with a taxi cab passenger? 
I once drove an elderly passenger who just wanted me to drive her around town. We drove to the home she lived in to raise her family. We also visited the Gateway Arch, where we strolled the Arch grounds together as she told me stories of her past. Afterwards, we went to Arby's for lunch, for a Reuben. She was very friendly and insisted I join her as she shared more of her past with me. It was wonderful hearing about her life.
What do you enjoy most about driving a cab? 
The people! it's like you're at the United Nations, you get to meet people from all over the world!
Why did you decide to drive with County Cab over another cab company in St. Louis? 
They treat you like family, this is my home!
Thank you to Al for sharing his story with us. As a family-owned and operated business we pride ourselves in treating each and every team member like family.