Summer in St. Louis
Things are finally getting back to…um, "normal?" Thanks to the vaccine rollout, St. Louis is starting to open back up. Obviously, this summer is not going to look like the summer of, say, 2019, but it also won't look like the summer of 2020. Finally, we can take the time to start enjoying this awesome city again! Summertime means baseball, river rides, and awesome parks — among everything else St. Louis has to offer! Take a look at some of the summer activities taking place this season.
Adventure & Sports
Do you have a lot of energy after being cooped up for a year and a half? You're in luck! There are so many adventures you can go on in the St. Louis area. Stadiums are opening up again at higher capacities, meaning we can finally watch the Cardinals in action!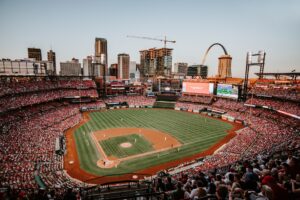 Nature
Missouri is quite beautiful! For a while, parks were the only socially-distanced activity around. That's still super fun, but there is more variety now. Go wild at the zoo or maybe go shopping at a local farmer's market.
Classic Attractions
These are some year-round favorites for local St. Louisans! The pandemic definitely made it more difficult to visit these staples of the Lou. Now that things are opening back up, it's time to get back to our roots!
If you need a ride anywhere, consider booking a taxi with us by giving us a call at 314.991.5300,
booking online
, or using
our free app
!