St. Louis Sports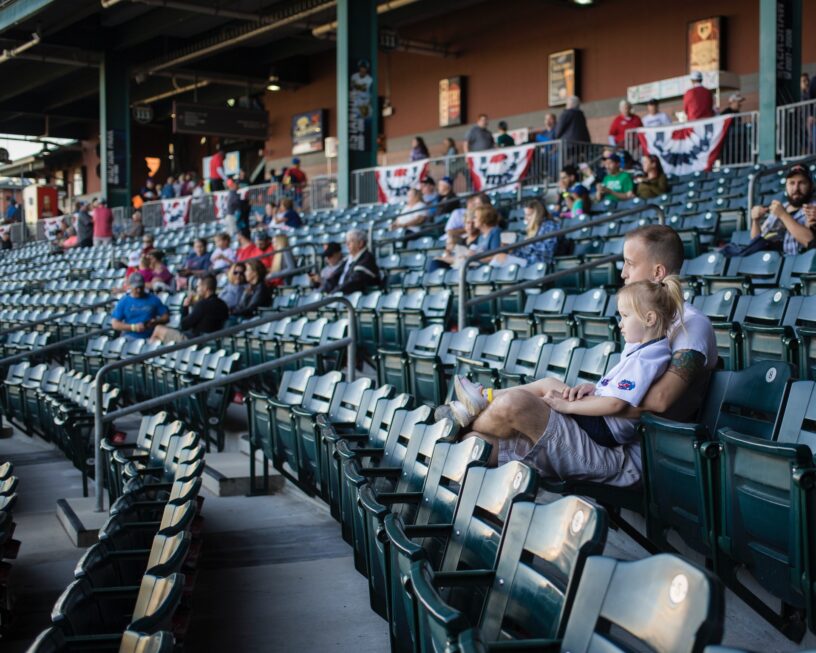 STL loves sports! Whether we're bleeding blue or going to baseball heaven, St. Louis adores their major league sports. However, we are also home to a number of minor league sports teams, too. For obvious reasons, most of these teams have not had the chance to play in at least a year. Now that they're announcing their return, it's time to support your local teams!
Meet Our Minor League Sports Teams
Cheer on your local minor league teams to fill in the gaps for the major league sports we're lacking. There's a sense of community that comes with following a minor league team that just can't be beat!
St. Louis Ambush – Major Arena Soccer League
Arena soccer has several key differences from outdoor soccer (aside from the obvious indoor/outdoor aspect). For instance, players can use the walls for rebounds, passes, and crosses. An experience like indoor soccer is exhilarating and action-packed! This November, you can cheer on the St. Louis Ambush at the Family Arena once again!
Gateway Grizzlies – Minor League Baseball
Even though you'd have to cross the river to get to the stadium, the Gateway Grizzlies are only 15 minutes from the Cardinals! If you're looking for a different kind of ballpark experience, go check out a minor league team. You usually get to sit closer to the field for a way more affordable price. Minor league baseball is a great family environment because they typically aren't as crowded and provide amenities for children like the Kid's Zone. The Grizzlies also have a lot of fun theme nights as well! Here's the thing, though: you have to at least go for the food. The Grizzlies' ballpark is home to "Baseball's Best Burger." That's not conjecture, that's the burger's name! It's a bacon cheeseburger sandwiched between a Krispe Kreme donut! So bring your appetite and the whole family to a minor league baseball game!
St. Louis Surge – Global Women's Basketball Association
We have been without an NBA team for decades in St. Louis, but we are currently home to a GWBA team! The St. Louis Surge is a women's basketball team that calls Mabee Gymnasium at Fontbonne University its home court. Bring basketball back to the community by supporting your local teams. The 2021 season is about to wrap up, but there's still time to support them!
St. Louis Slam – Women's Football Alliance
The NFL is kind of a touchy subject in STL since, well…the move. We're still pretty upset. However, the WFA is here to give you your football fix — and during the off-season! With a season going from April – July, St. Louis Slam gives you the opportunity to watch football almost year-round. Check out our four-time WFA National Champs in action when they return next year!
Sports Teams Coming to STL
St. Louis is attracting more sports teams. Unfortunately, the pandemic halted a lot of progress in getting these teams to St. Louis. That being said, 2023 promises to be the boom in sports that St. Louis deserves!
St. Louis CITY SC – Major League Soccer
Local soccer fans couldn't be happier to see St. Louis finally joining the MLS! You might have seen the construction downtown from highway 64 (40). The stadium is expected to be completed next year, and the St. Louis CITY SC will officially debut in 2023. Soccer will be in STL before we know it!
Battlehawks – XFL
Okay, so the Battlehawks were JUST here, but their 2020 season was cut short due to the pandemic. St. Louis was so close to having another season of football in The Dome, but we only had 2 games to enjoy before parting ways once more. Not all hope is lost, though, because the XFL is scheduled to return in 2023, and the Battlehawks will most-likely find their battle nest back in St. Louis!
St. Louis County & Yellow Taxi encourages you to be safe and ride local! Sporting events often pair well with beer, so make sure you have a ride home. Order a cab using our app, online booking, or calling us at (314) 991-5300.