Driving Force Behind Taxi Driver Jobs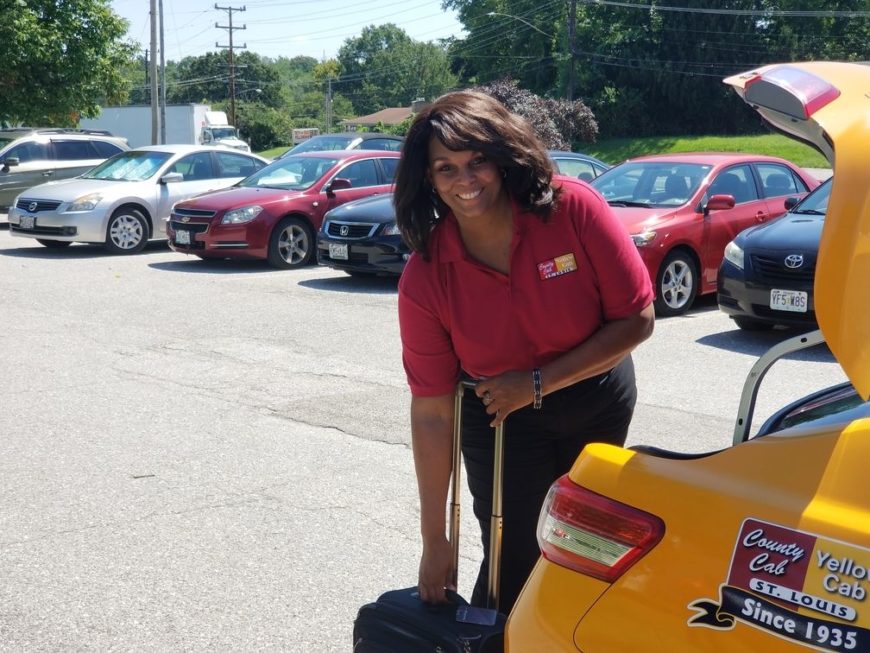 When we say St. Louis County & Yellow Taxi would be nothing without our taxi drivers, we mean it! Each team member is the driving force behind our entire operation. Taxi driver jobs are in high demand at this time because people are searching for reliable jobs with flexible schedules. County & Yellow Taxi offers exclusive and competitive advantages compared to other rideshare companies. For instance, we have adapted to a post-Covid world and have made an effort to follow CDC guidelines for health and safety. We've been in the taxi game since 1935, so we know what we're doing. Our goal is to provide the best service to both our customers and our drivers. How do we provide the best service to our drivers? We treat them like family.
Quotes From Our Taxi Drivers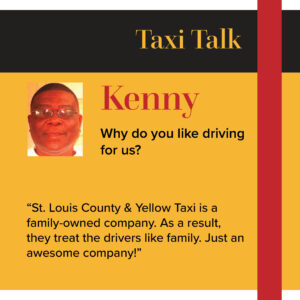 Why do you like driving for us?
"St. Louis County & Yellow Taxi is a family-owned company. As a result, they treat the drivers like family. Just an awesome company!" –Kenny
Do you have an interesting story about driving for us?
"One time, I picked up a ride in St. Louis, and I had to go 100 miles away. The passenger gave me $600 for the whole trip!" –Willie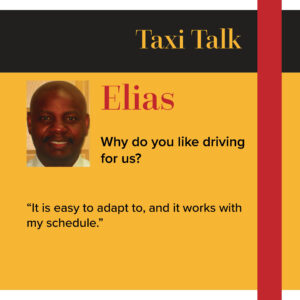 Why do you like driving for us?
"It is easy to adapt to, and it works with my schedule." –Elias
What advice would you give to a new taxi driver?
"Be courteous and friendly with customers — it creates business for you and the company." –Ben
How To Apply
There are 3 easy ways to apply:
Give Us A Call At 314-991-5300
Frequently Asked Questions
Are you interested in apply for taxi driver jobs? We'd love to have you on our team! Take a look at some of our frequently asked questions to see if this is the career for you.
How much can I make per week?
That's up to you! On average, our drivers make $500-$800 a week, but it all depends on how many rides you pick up. Better yet, you get paid every day that you drive, so you don't have to wait for a paycheck!
How many hours do I have to work per week?
Successful taxi drivers work full-time or more.  As your own boss, you decide when to work, how long to work and where to work.  There are no limits on how much you can work!  Just log onto the platform and you're ready to start making money!
Do I have to use my own vehicle?
No, we provide vehicles for you to use, and you can take them home after work! If the vehicle assigned to you isn't working, then you will have a guaranteed backup from our fleet to use so you won't miss out on a day's pay!